Online Direct Cremation Services
Our affordable plans have helped 100,000's of Americans during one of life's most challenging moments. We are proud to serve in Minnesota and to offer our families options to pre arrange with us. Minnesota residents can now make arrangements from the privacy of their home. Our simple 4 step process makes it easy to plan ahead. If at any point you have questions or would like to speak with one of our licensed funeral directors, just call our local office. We are here to help.
Make arrangements on your schedule, at your convenience
Affordable all-inclusive packages, no hidden fees
30 day money back guarantee
We have served families for over 40 years, we are here to serve future generations.
Take a Virtual Tour of Our Office
Use your mouse to click the arrows in the photo below to move around our office.
About National Cremation Society Richfield, MN
National Cremation Society Richfield, MN
6505 Nicollet Avenue South
Richfield, MN 55423
(612) 869-3418
Fax: (612) 869-3657

National Cremation is one of the oldest and largest providers of affordable cremation services in the nation. Our mission is to create new and innovative ways for families and individuals to tell their stories, honor people and preserve memories. We appreciate the opportunity to guide and assist families during a difficult time. Because we understand the challenges associated with the death of a loved one, we have simplified our process to allow you to make cremation arrangements that fit your needs. Choose National Cremation, and hand the responsibility for final arrangements over to us. We handle the cremation, associated paperwork, and transportation, with the utmost respect and care. Let us take care of these arrangements so you can take care of your family.
National Cremation Society Richfield is now serving the Twin Cities and surrounding areas.
Arrangements available at time of loss
No membership required
Advanced planning
Veterans assistance
Cost effective
Professional, compassionate and knowledgeable staff
National Cremation is your choice for a simple, affordable cremation by a trusted and experienced cremation provider. Whether you have an immediate need at the time of death or are preplanning cremation for a future need, our caring team is available right now to answer your questions.
National Cremation Richfield is a Founding Community Partner of We Honor Veterans, a national awareness campaign conducted by the National Hospice and Palliative Care Organization (NHPCO) in collaboration with the Department of Veterans Affairs (VA).
Contact the Richfield office at (612) 869-3418 or fill out the contact form on this page. To reach another local National Cremation office, call (855) 469-9474.
Cristina Cherubini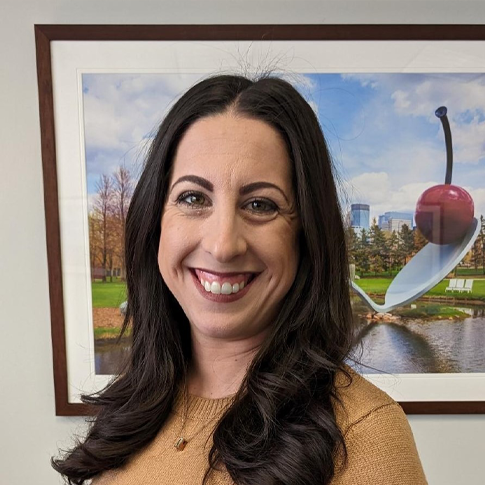 Service Manager/Funeral Director
Cristina Cherubini graduated as the class president from the University of Minnesota in 2021 with a degree in Mortuary Science. Originally from Florence, Italy, she previously worked as a program director overseeing facilities for helping adults with developmental disabilities. After completing her first Bachelor's degree in Psychology, she decided to explore her dream of becoming a funeral director and obtained her second degree. Cristina joined National Cremation Society in 2023 and is excited to continue carrying out her dreams of helping others.
---
---
Gailyn Barela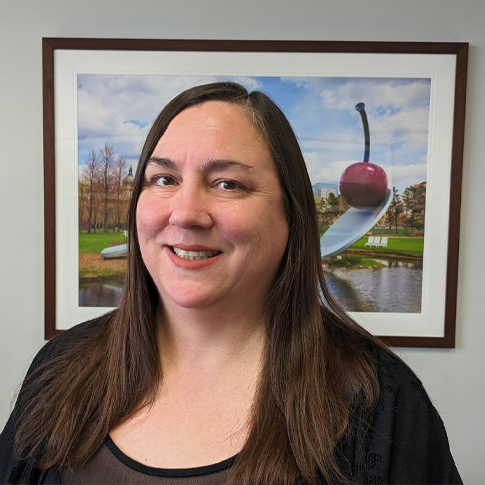 Funeral Director
Gailyn Barela has been a funeral director since graduating from the University of Minnesota's Mortuary Science Program in 1996. She joined the National Cremation Society in January 2021 after moving back from her home town of Albuquerque, NM. She originally decided to become a funeral director after graduating with a Bachelor of Fine Arts degree at the University of New Mexico and, attending three funerals in a week, she realized funeral service was what she truly was supposed to be doing.
---
---
Stacy McGaha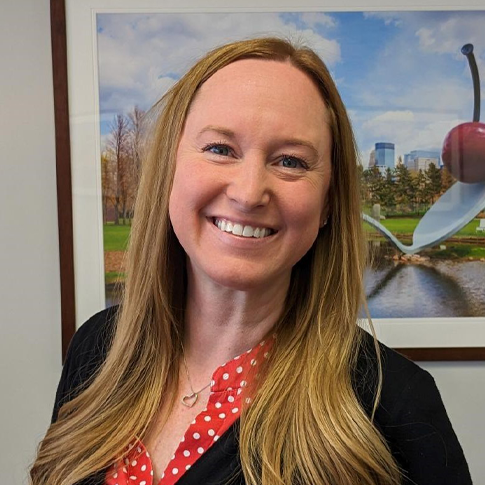 Office Coordinator/Team Lead
Stacy McGaha, office coordinator and team lead, grew up in Burnsville, MN. She started with the company in 2018 and left for a small stint but returned, and has been with the company since. Stacy came to the business through a temp agency for an admin position and learned of her strong desire to help people during some of their toughest times.
---
---
Stephen Sheahan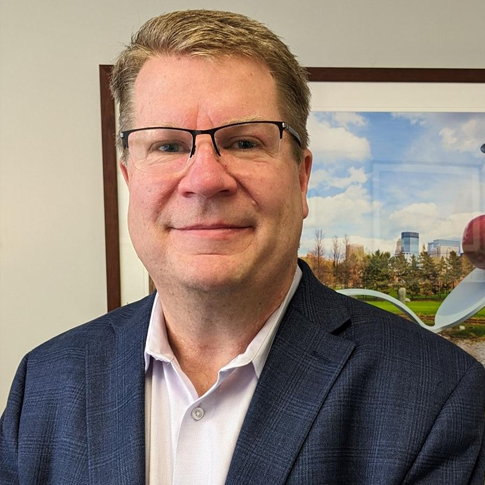 Sales Manager, Pre-Arranged Services
Stephen Sheahan is from Saint Paul, MN, and joined the company in 2019. Stephen came from the telecommunications industry where he managed relationships with small business in Minnesota. When he was presented an opportunity to make a career change, he had one goal in mind: finding a rewarding position that helps people. Today he meets families, and helps them make decisions that ensure their wishes are carried out at life's end. "We're given a tremendous responsibility, to care for those who are left behind," Stephen says. "It's an honor and I'm here to help make the transition as easy as possible."
---
---
To contact one of our team members please call the Richfield office at (612) 869-3418 or fill out the contact form on this page. To reach another local National Cremation office, call (855) 469-9474..
Cremation arrangements available at time of loss (no membership required)
Our cremation services include:
Basic services of the funeral director and staff
Transfer of the body from place of death to our licensed climate controlled care center
Use of positive identification system (a step by step procedure is followed when the body is transferred and the cremation is completed)
Transfer to the crematory facility
The actual process of cremation
Alternative cremation container
Delivering or mailing of cremated remains
Filing of all necessary paperwork: Cremation Permit, Certified Death Certificates, Social Security, Veterans Burial Benefits (if applicable) and help in creating and submitting an obituary (if applicable)
1 year access to Compassion Helpline for all immediate family members
Unique Urns for all types of memorialization
In Ground Burial
Columbarium Niche Inurnment
Scattering Ceremonies
Cherished Home display
Keepsake Urns and Jewelry
Products designed to create a symbolic remembrance of your loved one. These items can hold a small portion of cremated remains, or just be a cherished keepsake. Personalized engraving options available.
Advance planning
Plan now to protect your loved ones later. Grant your family and dearest friends the time to grieve your loss and celebrate your life…instead of dealing with confusing choices during a painful time.
Save your family hidden charges. Your services are all arranged and paid for upfront and the cost is guaranteed. Why pay much more later when you can lock in today's price?
Your pre-paid plan is protected. Your monies are placed into a state-required trust fund, held and invested for future need, in accordance with the state law. The National Cremation Society files trust fund reports with each state in which we do business.
For more information about our services, please contact the Richfield office at (612) 869-3418 or fill out the contact form on this page. To reach another local National Cremation office, call (855) 469-9474..
Assistance in Veterans Benefits and National Cemeteries
Veteran services include
Applying for the United States Flag
Applying for the Presidential Memorial Certificate
Applying for burial benefits
Scheduling burial at Fort Snelling National Cemetery (For Veteran or Spouse)
Scheduling military honors at Fort Snelling or a private cemetery
Fort Snelling National Cemetery
7601 34th Avenue, South
Minneapolis, MN 55450
(612) 726-1127
For more information on planning a veteran cremation, please call the Richfield office at (612) 869-3418 or fill out the contact form on this page. To reach another local National Cremation office, call (855) 469-9474..
What do I do when a death occurs?
A call to National Cremation Society (612) 869-3418 is all that is needed to start the complete process, from anywhere in the world.
We dispatch our professionally trained and compassionate personnel to transport the deceased from place of death to our licensed climate controlled care center.
Families are contacted as quickly as possible after a death and information is gathered to initiate and coordinate the cremation.
Cremation permit, disposition permit and family cremation authorizations must be completed according to Minnesota State Law before cremation can take place.
Once our staff has received the necessary authorizations and documents have been properly signed, the cremation will take place
The cremated remains will be delivered to our office and transferred into the urn or keepsakes selected by the family. The funeral director will discuss with the family a time to release the urn. If shipping or delivery is requested, allow 1- 2 additional days.
If preferred we can complete all necessary paperwork via phone or email. In certain circumstances it may be necessary to meet with the funeral director at the office or at your home, to accommodate specific wishes.
Helpful Documents and Forms
Veterans
Grief Support
Donate Life
Please remember that if you haven't found what you're looking for in our resources section, National Cremation Society is just a phone call away 24/7. Contact the Richfield office at (612) 869-3418 or fill out the contact form on this page. To reach another local National Cremation office, call (855) 469-9474..
In The Community
We enjoy participating in community and volunteer events, and getting to know you! Check out what we've been up to by following our Facebook posts. You can like us by clicking the Facebook "Like Page" button below. Follow us on Instagram and Twitter too.