Online Direct Cremation Services
Our affordable plans have helped 100,000's of Americans during one of life's most challenging moments. We are proud to serve in Florida and to offer our families options to pre arrange with us. Florida residents can now make arrangements from the privacy of their home. Our simple 4 step process makes it easy to plan ahead. If at any point you have questions or would like to speak with one of our licensed funeral directors, just call our local office. We are here to help.
Make arrangements on your schedule, at your convenience
Affordable all-inclusive packages, no hidden fees
30 day money back guarantee
We have served families for over 40 years, we are here to serve future generations.
Take a Virtual Tour of Our Office
Use your mouse to click the arrows in the photo below to move around our office.
About National Cremation Society Jacksonville, FL
National Cremation Society Jacksonville, FL
8705 Perimeter Park Blvd. Ste 7
Jacksonville, FL 32216
(904) 346-3331
Fax: (904) 520-7288

National Cremation is one of the oldest and largest providers of affordable cremation services in the nation. Our mission is to create new and innovative ways for families and individuals to tell their stories, honor people and preserve memories. We appreciate the opportunity to guide and assist families during a difficult time. Because we understand the challenges associated with the death of a loved one, we have simplified our process to allow you to make cremation arrangements that fit your needs. Choose National Cremation, and hand the responsibility for final arrangements over to us. We handle the cremation, associated paperwork, and transportation, with the utmost respect and care. Let us take care of these arrangements so you can take care of your family.
We offer affordable, yet dignified services to the families we serve.
National Cremation Society Jacksonville serves Jacksonville, Jacksonville Beach, Atlantic Beach, Fernandina Beach, Mayport, Amelia Island, Hilliard, Yulee, Macclenny, Lake City, Live Oak, Starke, Alachua, Orange Park, Middleburg, Sanderson, Elkton, Ponte Vedra, Ponte Vedra Beach, Palm Valley, Palm Coast, St. Augustine, St. Augustine Beach, Baldwin, Glen St. Mary, White Springs, Cuyler, Taylor, and Crescent Beach.
National Cremation is your choice for a simple, affordable cremation by a trusted and experienced cremation provider. Whether you have an immediate need at the time of death or are preplanning cremation for a future need, our caring team is available right now to answer your questions.
Contact the Jacksonville office at (904) 346-3331 or fill out the contact form on this page. To reach another local National Cremation office, call (855) 469-9474.
Robin Wright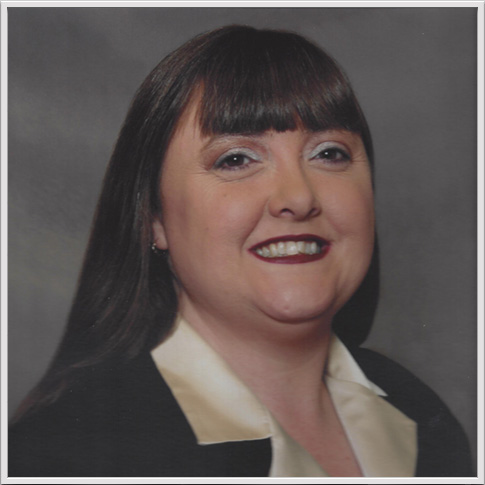 Licensed Funeral Director and Embalmer
J. Robin Wright is a Licensed Funeral Director and embalmer who is certified by the Academy of Professional Funeral Service Practice as a Certified Funeral Service Practitioner. Robin is dually licensed in both Florida and Tennessee. She is a graduate of John A. Gupton College in Nashville Tennesse with a degree in Mortuary Science in 2000. In 2003 Robin graduated with a B.A.in Management and Human Relations from Trevecca Nazarene University, also in Nashville. She earned her Master in Management in 2012 and a Master in Theological Studies in 2013 both from Liberty University Lynchburg, Va.
Robin is an Adjunct Professor of Funeral Service at Florida State College of Jacksonville where she has been teaching the next generation of Funeral Directors since 2005. Robin is a Veteran (Desert Shield Desert Strom) serving in the Army and the Tennessee Army National Guard from 1990- 2000. Robin is a member of the Disabled Veterans of America Chapter 20 in Lake City Florida.
Robin attends Christian Fellowship Temple in Macclenny Florida where she and her husband are active in Children's Church. Robin is married to Brian and has two beautiful children. She serves as the Pack Committee Chair for Cub Scout Pack 555 in Macclenny, Fl and the Advancement Chair for American Heritage Girls Troop 0518 also in Macclenny. She enjoys Atlanta Braves Baseball and University of Tennessee Football and Basketball. She enjoys spending time with her family traveling and outdoors.
---
---
Mary Beth Malphurs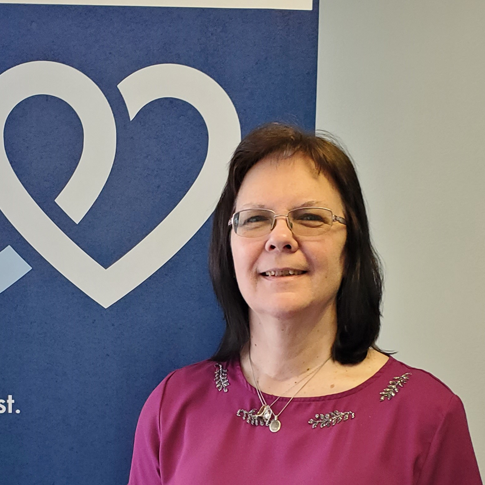 Service Manager
Mary Beth Malphurs grew up in Bremerton, WA, and joined the company in 2010 as a part time staff associate. She is a Licensed Funeral Director and Service Manager, taking care of families with compassion and understanding.
---
---
Carole Briggs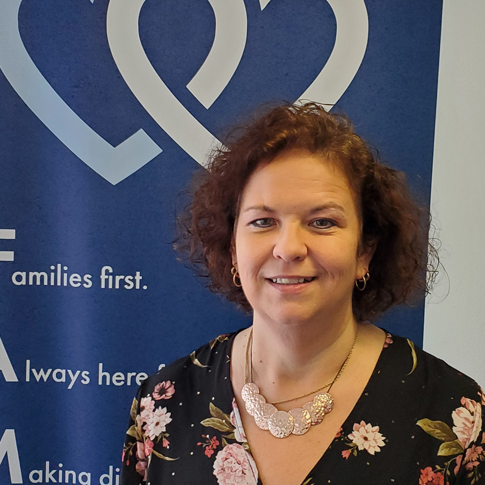 Office Coordinator
Carole D. Briggs is from Baltimore, MD. She joined company in 2012 as a part time staff associate. Carole is our office coordinator, taking care of internal and external customer service. She was drawn to help families after her mom passed away.
---
---
Laurie Levine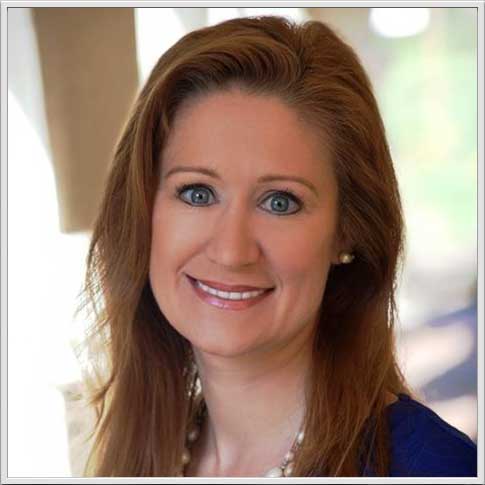 Sales Manager
Laurie is a Florida licensed prearrangement counselor. She has been preparing families in the Jacksonville area for life's inevitability since 2010. What started out with the death of a close friend has turned into a career of navigating families through the process of preparing for life's end. She started as a family service counselor at one of our local sister companies which was a combination funeral home and cemetery. She quickly discovered how many complex decisions need to be made when a loved one passes and how stressful and costly it can be.
Laurie loves working with seniors and their families so much so that she recently completed her Master's Degree in Gerontology (the study of aging). As a part of her studies she was trained by Northeast Florida Community Hospice as a certified facilitator with the Honoring Choices Florida program to help families complete their advance directives. Her experience with helping families prepare and plan for life's end combined with her experience of helping families after death has occurred gives her a full perspective which families find reassuring. It is her belief that no family should have to deal with the death of a loved one unprepared or uninformed.
Laurie and her family live on the Southside of Jacksonville. They are very active in Pop Warner football and are Jaguar season ticket holders. They love traveling the world and go on surf trips together whenever possible.
---
---
To contact one of our team members please call the Jacksonville office at (904) 346-3331 or fill out the contact form on this page. To reach another local National Cremation office, call (855) 469-9474..
Cremation arrangements available at time of loss (no membership required)
Our cremation services include:
Basic services of the funeral director and staff
Transfer of the body from place of death to our licensed climate controlled care center
Use of positive identification system (a step by step procedure is followed when the body is transferred and the cremation is completed)
Transfer to the crematory facility
The actual process of cremation
Alternative cremation container
Delivering or mailing of cremated remains
Filing of all necessary paperwork: Cremation Permit, Certified Death Certificates, Social Security, Veterans Burial Benefits (if applicable) and help in creating and submitting an obituary (if applicable)
1 year access to Compassion Helpline for all immediate family members
Our burial services include:
Basic services of the funeral director and staff
Transfer of the body from place of death within our local service area (35-mile radius from the NCBS office)
Embalming
Choice of 20 ga. caskets
Same day viewing as service
Funeral service in our chapel
Filing of death certificate
Transportation of body to cemetery
A memorial package (including register book, thank you cars, and prayer cards or folders)
Use of the compassion help line for 12 months
Unique Urns for all types of memorialization
In Ground Burial
Columbarium Niche Inurnment
Scattering Ceremonies
Cherished Home display
Keepsake Urns and Jewelry
Products designed to create a symbolic remembrance of your loved one. These items can hold a small portion of cremated remains, or just be a cherished keepsake. Personalized engraving options available.
Advance planning
Plan now to protect your loved ones later. Grant your family and dearest friends the time to grieve your loss and celebrate your life…instead of dealing with confusing choices during a painful time.
Save your family hidden charges. Your services are all arranged and paid for upfront and the cost is guaranteed. Why pay much more later when you can lock in today's price?
Your pre-paid plan is protected. Your monies are placed into a state-required trust fund, held and invested for future need, in accordance with the state law. The National Cremation Society files trust fund reports with each state in which we do business.
For more information about our services, please contact the Jacksonville office at (904) 346-3331 or fill out the contact form on this page. To reach another local National Cremation office, call (855) 469-9474..
Assistance in Veterans Benefits and National Cemeteries
Veteran services include
Applying for the United States Flag
Applying for the Presidential Memorial Certificate
Applying for burial benefits
Scheduling burial at a national cemetery (For Veteran or Spouse)
Scheduling military honors at a national or private cemetery
Jacksonville National Cemetery
4083 Lannie Road
Jacksonville, FL 32218
(904) 766-5222
For more information on planning a veteran cremation, please call the Jacksonville office at (904) 346-3331 or fill out the contact form on this page. To reach another local National Cremation office, call (855) 469-9474..
What do I do when a death occurs?
A call to National Cremation Society (904) 346-3331 is all that is needed to start the complete process, from anywhere in the world.
We dispatch our professionally trained and compassionate personnel to transport the deceased from place of death to our licensed climate controlled care center.
Families are contacted as quickly as possible after a death and information is gathered to initiate and coordinate the cremation.
Cremation permit, disposition permit and family cremation authorizations must be completed according to Florida State Law before cremation can take place. These documents are usually completed in 2-3 business days.
Once our staff has received the necessary authorizations and documents have been properly signed, the cremation will take place
The cremated remains will be delivered to our office and transferred into the urn or keepsakes selected by the family. The funeral director will discuss with the family a time to release the urn. If shipping or delivery is requested, allow 1- 2 additional days.
If preferred we can complete all necessary paperwork via phone or email. In certain circumstances it may be necessary to meet with the funeral director at the office or at your home, to accommodate specific wishes.
Helpful Information
To save you time and inconvenience later, may we suggest that you bring the following items to the funeral home at the time of your appointment:
Clothing including undergarments (if applicable)
Shoes and socks or hosiery (if applicable)
Eyeglasses (if applicable)
Dentures (if applicable)
Jewelry
A recent photograph of your loved one that shows hair style, cosmetics use (if applicable)
A photograph of your loved one to accompany for the crematory for identification
U.S. Armed Forces serial number and veteran's discharge papers (if applicable)
Your loved one's Social Security number
Life insurance policies
Information to Gather
Date of birth
Place of birth (city, state/province)
Education
Mother's maiden name
Full name of father
Work history
Church affiliation
Place and date of marriage
Organizations or memberships
Special achievements
List of those who recently predeceased your loved one
Name(s) of surviving relatives and the cities in which they live (include daughters, sons, brothers, sisters, and number of grandchildren and great grandchildren)
Our Role with Arrangements
We will assist you with all arrangement details, including:
Date and time of the services
Coordination of services with the cemetery, crematory, and/or airlines
Contacting the church or providing the funeral home chapel for the service
Selection of flowers to complement the colors of the casket and clothing
Newspaper notices
Related Paperwork
We will also help with related documents:
File the death certificate and order certified copies of the death certificate
File for V.A. benefits
File for Social Security benefits
File for life insurance benefits
Helpful Documents and Forms
Veterans
Grief Support
Donate Life
Please remember that if you haven't found what you're looking for in our resources section, National Cremation Society is just a phone call away 24/7. Contact the Jacksonville office at (904) 346-3331 or fill out the contact form on this page. To reach another local National Cremation office, call (855) 469-9474..
In The Community
We enjoy participating in community and volunteer events, and getting to know you! Check out what we've been up to by following our Facebook posts. You can like us by clicking the Facebook "Like Page" button below. Follow us on Instagram and Twitter too.