Online Direct Cremation Services
Our affordable plans have helped 100,000's of Americans during one of life's most challenging moments. We are proud to serve in Florida and to offer our families options to pre arrange with us. Florida residents can now make arrangements from the privacy of their home. Our simple 4 step process makes it easy to plan ahead. If at any point you have questions or would like to speak with one of our licensed funeral directors, just call our local office. We are here to help.
Make arrangements on your schedule, at your convenience
Affordable all-inclusive packages, no hidden fees
30 day money back guarantee
We have served families for over 40 years, we are here to serve future generations.
Take a Virtual Tour of Our Office
Use your mouse to click the arrows in the photo below to move around our office.
About National Cremation Society Jacksonville, FL
National Cremation Society Jacksonville, FL
8705 Perimeter Park Blvd. Ste 7
Jacksonville, FL 32216
(904) 346-3331
Fax: (904) 520-7288

National Cremation is one of the oldest and largest providers of affordable cremation services in the nation. Our mission is to create new and innovative ways for families and individuals to tell their stories, honor people and preserve memories. We appreciate the opportunity to guide and assist families during a difficult time. Because we understand the challenges associated with the death of a loved one, we have simplified our process to allow you to make cremation arrangements that fit your needs. Choose National Cremation, and hand the responsibility for final arrangements over to us. We handle the cremation, associated paperwork, and transportation, with the utmost respect and care. Let us take care of these arrangements so you can take care of your family.
We offer affordable, yet dignified services to the families we serve.
National Cremation Society Jacksonville serves Jacksonville, Jacksonville Beach, Atlantic Beach, Fernandina Beach, Mayport, Amelia Island, Hilliard, Yulee, Macclenny, Lake City, Live Oak, Starke, Alachua, Orange Park, Middleburg, Sanderson, Elkton, Ponte Vedra, Ponte Vedra Beach, Palm Valley, Palm Coast, St. Augustine, St. Augustine Beach, Baldwin, Glen St. Mary, White Springs, Cuyler, Taylor, and Crescent Beach.
National Cremation is your choice for a simple, affordable cremation by a trusted and experienced cremation provider. Whether you have an immediate need at the time of death or are preplanning cremation for a future need, our caring team is available right now to answer your questions.
Contact the Jacksonville office at (904) 346-3331 or fill out the contact form on this page. To reach another local National Cremation office, call (855) 469-9474.
Robin Wright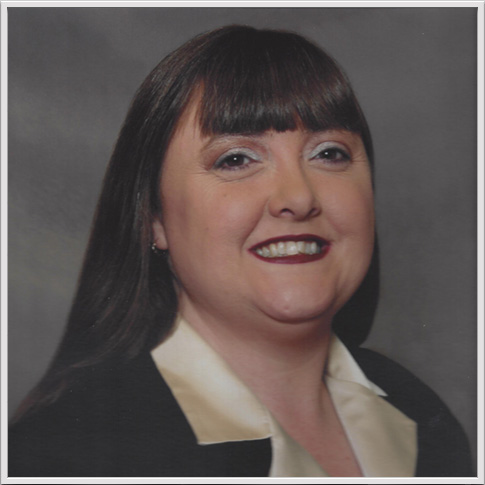 Licensed Funeral Director and Embalmer
J. Robin Wright is a Licensed Funeral Director and embalmer who is certified by the Academy of Professional Funeral Service Practice as a Certified Funeral Service Practitioner. Robin is dually licensed in both Florida and Tennessee. She is a graduate of John A. Gupton College in Nashville Tennesse with a degree in Mortuary Science in 2000. In 2003 Robin graduated with a B.A.in Management and Human Relations from Trevecca Nazarene University, also in Nashville. She earned her Master in Management in 2012 and a Master in Theological Studies in 2013 both from Liberty University Lynchburg, Va.
Robin is an Adjunct Professor of Funeral Service at Florida State College of Jacksonville where she has been teaching the next generation of Funeral Directors since 2005. Robin is a Veteran (Desert Shield Desert Strom) serving in the Army and the Tennessee Army National Guard from 1990- 2000. Robin is a member of the Disabled Veterans of America Chapter 20 in Lake City Florida.
Robin attends Christian Fellowship Temple in Macclenny Florida where she and her husband are active in Children's Church. Robin is married to Brian and has two beautiful children. She serves as the Pack Committee Chair for Cub Scout Pack 555 in Macclenny, Fl and the Advancement Chair for