Online Direct Cremation Services
Our affordable plans have helped 100,000's of Americans during one of life's most challenging moments. We are proud to serve in Florida and to offer our families options to pre arrange with us. Florida residents can now make arrangements from the privacy of their home. Our simple 4 step process makes it easy to plan ahead. If at any point you have questions or would like to speak with one of our licensed funeral directors, just call our local office. We are here to help.
Make arrangements on your schedule, at your convenience
Affordable all-inclusive packages, no hidden fees
30 day money back guarantee
We have served families for over 40 years, we are here to serve future generations.
Take a Virtual Tour of Our Office
Use your mouse to click the arrows in the photo below to move around our office.
About National Cremation Society Port Charlotte, FL
National Cremation Society Port Charlotte, FL
2672 Tamiami Trail, Suite 4B
Port Charlotte, FL 33952
(941) 624-5212
Fax: (941) 624-2702

National Cremation is one of the oldest and largest providers of affordable cremation services in the nation. The Port Charlotte office opened in April, 1987. Cremation arrangements can be as unique and personal as the lives they represent and the lives they continue to touch. Because we understand that the death of someone you love is one of the most difficult and emotional times of your life, we have simplified our process to allow you to make cremation arrangements that fit your needs.
At some point in our lives we all experience a loss. Whether it is the first time you are in this difficult place or you find yourself in the unfortunate circumstance of doing it again, we are here to help. It is our honor to guide and assist you through the process. We handle the cremation; associated paperwork, and transportation, with dignity and respect for each individual.
Our National Cremation Society location services Port Charlotte, Arcadia, Punta Gorda, Englewood, and North Port.
Arrangements available at the time of loss
Advanced planning with the licensed Pre-planning specialist
Arrangements in the convenience of your home, or in our office
Veterans Assistance
Professional, compassionate, and knowledgeable staff
You can count on our dedication to the highest of standards and professional service to ensure each individual is treated with dignity and respect in all phases of the cremation process. Because this is our mission, you can rest assured that we adhere to strict code of practice to meet or exceed all applicable state laws. Whether you have an immediate need due to the death of a loved one or you are preplanning for a future need, our caring team is available right now to answer your questions.
Directions to our office are as follows:
From Arcadia:
Take Kings Highway (Rte. 17) to Midway Boulevard take right on Midway Boulevard to Tamiami Trail (Rte. 41) take left on Tamiami Trail the next set of lights is West Tarpon Boulevard take a left and immediate right into the Sanctuary building.
From Punta Gorda:
Go north on Tamiami Trail (Rte. 41), just before the intersection at West Tarpon Boulevard turn right into the Sanctuary building.
From Port Charlotte:
Corner of Tamiami Trail (Rte. 41) and West Tarpon Boulevard.
From North Port:
South on Tamiami Trail (Rte. 41) and turn right on West Tarpon Boulevard and immediate left into Sanctuary building.
From Englewood:
Take Rte. 776 to Tamiami Trail (Rte. 41) take right about 4 miles at set of lights at West Tarpon Boulevard take left and immediate right into Sanctuary building.
The members of the National Cremation Society Port Charlotte office are active in many community groups, including Our Charlotte Elder Affairs Network, TideWell Hospice Inc., the Charlotte County Chamber of Commerce, the Alzheimer's Association, Relay for Life, and Toys for Tots.
Contact the Port Charlotte office at (941) 624-5212 or fill out the contact form on this page. To reach another local National Cremation office, call (855) 469-9474.
Gloria Yanni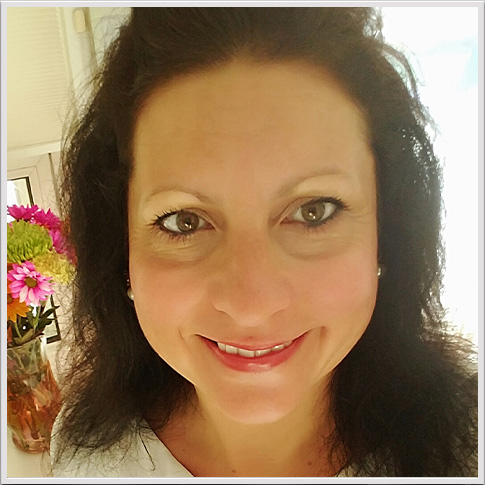 Location Manager
Gloria moved to Port Charlotte, FL from Staatsburg, NY in 1987. She has worked with National Cremation Society since 2009 as an Administrative Assistant. In 2016 she received her license as a Direct Disposer and in 2019 was promoted to Location Manager. Outside of work, she is a mother of three boys and has been an active member of Port Charlotte United Methodist Church since 1990.
---
---
Pauline Grossnickle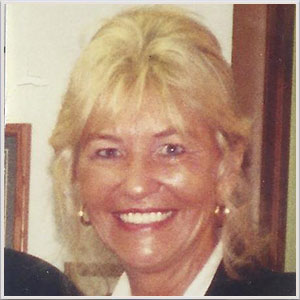 Funeral Arranger
Pauline came to Florida in 1986 from Macomb, IL. She has worked in the funeral industry since 1990. She started with SCI in 1991. She transferred to National Cremation Society in 2002. Pauline is an active member of Friendship United Methodist Church in Punta Gorda, FL, and is on their Board of Trustees. She also initiated and currently maintains their Memorial Garden.
---
---
Stacey Bean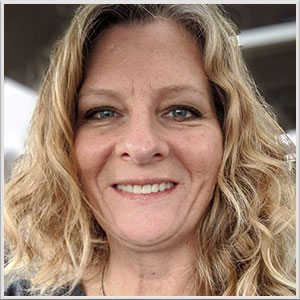 Licensed Funeral Director
Stacey moved back to Florida in 2019 from out of state. She received her Funeral Director/Embalmer's license in 2017 from Arkansas State University. Stacey's interest in the funeral industry started when she was a child and would spend summers learning about the industry from her favorite uncle who was a funeral director in Green Cove Springs, FL.
In her free time, Stacey enjoys going to art festivals and spending time with her family and two dogs, Oliver and Gus.
---
---
Rachelle Pastorfield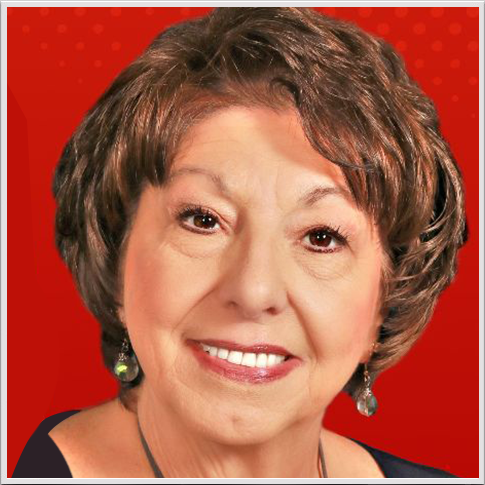 Office Coordinator
Rachelle Pastorfield moved to Punta Gorda, Florida in 1995, from Southern California, although she is a New Jersey native. She started her career in the Funeral Home Industry in 2000 as an Office Manager for the Funeral Director. She transferred to National Cremation Society in 2012 as a PreNeed Sales Associate. In May of 2020, the Office Coordinator position in Port Charlotte became available and Rachelle decided to take this opportunity.
Rachelle is a member of Sacred Heart Church, and is involved in the Wreaths Across America project which honors our deceased Veterans, like her husband Jim.
She is also a member of the ELKS, and is involved in collecting food for the Back Pack Kids.
---
---
To contact one of our team members please call the Port Charlotte office at (941) 624-5212 or fill out the contact form on this page. To reach another local National Cremation office, call (855) 469-9474..
Cremation arrangements available at time of loss (no membership required)
Our cremation services include:
Basic services of the funeral director and staff
Transfer of the body from place of death to our licensed climate controlled care center
Use of positive identification system (a step by step procedure is followed when the body is transferred and the cremation is completed)
Transfer to the crematory facility
The actual process of cremation
Alternative cremation container
Delivering or mailing of cremated remains
Filing of all necessary paperwork: Cremation Permit, Certified Death Certificates, Social Security, Veterans Burial Benefits (if applicable) and help in creating and submitting an obituary (if applicable)
Unique Urns for all types of memorialization
In Ground Burial
Columbarium Niche Inurnment
Scattering Ceremonies
Cherished Home display
Keepsake Urns and Jewelry
Products designed to create a symbolic remembrance of your loved one. These items can hold a small portion of cremated remains, or just be a cherished keepsake. Personalized engraving options available.
Advance planning
Plan now to protect your loved ones later. Grant your family and dearest friends the time to grieve your loss and celebrate your life…instead of dealing with confusing choices during a painful time.
Save your family hidden charges. Your services are all arranged and paid for upfront and the cost is guaranteed. Why pay much more later when you can lock in today's price?
Your pre-paid plan is protected. Your monies are placed into a state-required trust fund, held and invested for future need, in accordance with the state law. The National Cremation Society files trust fund reports with each state in which we do business.
For more information about our services, please contact the Port Charlotte office at (941) 624-5212 or fill out the contact form on this page. To reach another local National Cremation office, call (855) 469-9474..
Assistance in Veterans Benefits and National Cemeteries
Veteran services include
At National Cremation Society Port Charlotte, we believe veterans and their families deserve the highest level of respect and dignity during the cremation process.
Many veterans are not aware of the benefits to which they are entitled. Our experienced staff is trained to help understand and navigate these benefits, and assist you and your family through this difficult time.
With an honorable discharge, every veteran is entitled to have their ashes interred in and National Cemetery that has available space at no charge. There are currently 125 national cemeteries.
National Cremation Society Port Charlotte can provide assistance with the following:
Completing and filing the necessary paperwork to ensure you receive the honors you deserve, including presidential memorial certificates
Securing a flag for presentation during the service
Obtaining a memorial flag case
Additional Veterans benefits you may qualify for include:
$300 reimbursement towards your cremation service
Free headstone or markers in marble, granite or bronze
Sarasota National Cemetery
9810 State Road 72
Sarasota, FL 34241
(941) 922-7200
Florida National Cemetery
6502 S.W. 102nd Avenue
Bushnell, FL 33513
(352) 793-7740
For more information on planning a veteran cremation, please call the Port Charlotte office at (941) 624-5212 or fill out the contact form on this page. To reach another local National Cremation office, call (855) 469-9474..
What do I do when a death occurs?
A call to National Cremation Society (941) 624-5212 is all that is needed to start the complete process, from anywhere in the world.
We dispatch our professionally trained and compassionate personnel to transport the deceased from place of death to our licensed climate controlled care center.
Families are contacted as quickly as possible after a death and information is gathered to initiate and coordinate the cremation.
Cremation permit, disposition permit and family cremation authorizations must be completed according to Florida State Law before cremation can take place. These documents are usually completed in 2-3 business days.
Once our staff has received the necessary authorizations and documents have been properly signed, the cremation will take place
The cremated remains will be delivered to our office and transferred into the urn or keepsakes selected by the family. The funeral director will discuss with the family a time to release the urn. If shipping or delivery is requested, allow 1- 2 additional days.
If preferred we can complete all necessary paperwork via phone or email. In certain circumstances it may be necessary to meet with the funeral director at the office or at your home, to accommodate specific wishes.
Helpful Documents and Forms
Veterans
Grief Support
Donate Life
Please remember that if you haven't found what you're looking for in our resources section, National Cremation Society is just a phone call away 24/7. Contact the Port Charlotte office at (941) 624-5212 or fill out the contact form on this page. To reach another local National Cremation office, call (855) 469-9474..
In The Community
We enjoy participating in community and volunteer events, and getting to know you! Check out what we've been up to by following our Facebook posts. You can like us by clicking the Facebook "Like Page" button below. Follow us on Instagram and Twitter too.