Take a Virtual Tour of Our Office
Use your mouse to click the arrows in the photo below to move around our office.
About National Cremation and Burial Society North Fort Myers, FL
National Cremation and Burial Society North Fort Myers, FL
3453 Hancock Bridge Parkway
North Fort Myers, FL 33903
(239) 995-1113
Fax: (239) 656-1896

National Cremation and Burial Society is one of the oldest and largest providers of affordable cremation services in the nation. We have been serving families in the surrounding communities of Lee, Collier and Hendry counties for over 40 years. At National Cremation and Burial Society we offer arrangements at the time of death, and pre-arrangements in advance. Our staff is comprised of highly trained and compassionate professionals available 24 hours a day.
At the National Cremation and Burial society in North Fort Myers we offer:
Full service cremations and cremation with memorial services
Simple Cremations without services, known as direct cremations
A variety of memorialization products, such as urns and keepsake jewelry
Traditional burials with services and menu choices for your after-service gathering
No membership required
Veterans assistance
Advanced planning for cremations
Pre-arranging your cremation is simple and affordable and gives you peace of mind knowing that you will relieve the burden on your family. Pre arranging also enables you to lock in today's low prices and will give you worldwide protection in the event you're traveling or if you decide to relocate. Call us today and ask about attending one of our informational seminars while enjoying a complementary lunch or dinner.
A veteran's package is available with value added extras like a flag case, veteran's memorial book with folders or prayer cards and includes a service with honors and assistance with placement in a National Cemetery.
The staff at the National Cremation and Burial Society North Fort Myers is actively involved in the community, working closely with hospitals, assisted living facilities and nursing homes. They participate in Toys for Tots, North Fort Myers Chamber of Commerce, various church affiliations and have maintained a AAA rating with the Better Business Bureau.
Our caring team is available right now for immediate assistance. We are a phone call away, 24 hours a day, 7 days a week…ready to help guide you and answer questions to assist you in this very difficult time. Call us now for immediate assistance at (239) 995-1113.
Proud Community Partner of the Following Organizations: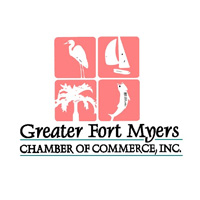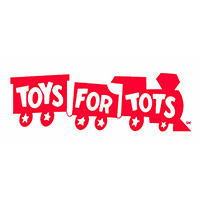 Contact the North Fort Myers office at (239) 995-1113 or fill out the contact form on this page. To reach another local National Cremation office, call (855) 469-9474.
Roger DeFranco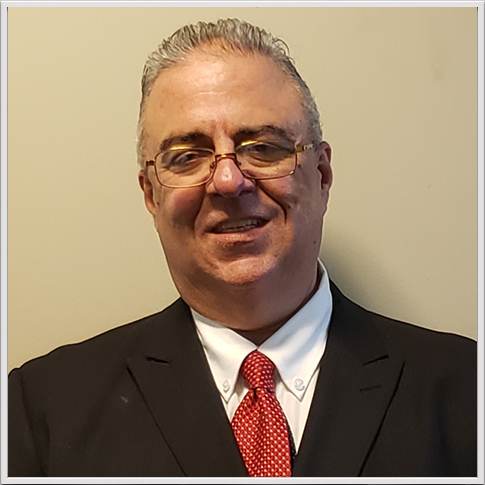 Service Manager
Roger DeFranco is a Licensed Funeral Director and Embalmer with over a decade of experience in the field. He has a degree in Mortuary Sciences from Miami Dade College. Born in New York City, Roger moved with his immigrant Cuban parents to South Florida as an infant. In his twenties, he moved to Michigan for nearly 20 years before returning to Miami in 2003. Roger is bilingual and prides himself on offering compassion and unparalleled customer service during some of life's most difficult moments.
Roger feels very blessed to work for the National Cremation and Burial Society of North Fort Myers and looks forward to many years of service to the Fort Myers community with all of their funeral needs. In addition, Roger makes sure that he finds a solution and accommodations for every family regardless of their circumstances.
A dedicated family man, Roger lives with his wife Leyanis, along with their "baby", El Nino, a Tri-color Yorkshire terrier. Furthermore, Roger has three daughters, Danielle, Kiara and Alessa, along with 6 grandchildren. He is a man of profound faith which guides him through life and allows him to continue his mission, which is to serve all those that need his assistance.
---
---
Joshua Shook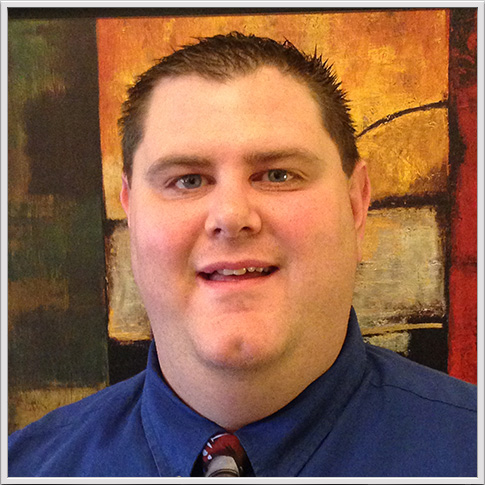 Licensed Funeral Director/Embalmer
Joshua Shook is a Licensed Funeral Director and Embalmer. Joshua has always had a desire to help ALL that are in need. After graduating from World Harvest Bible College in 2002 with an emphasis in Youth Ministry. Joshua served as Assistant Youth Pastor at Tabernacle of Praise in Muncie, IN where he met his soon to be wife Lacey. In April of 2007 after much prayer, Joshua moved his family to Cincinnati OH. He attended Cincinnati College of Mortuary Science and earned his Associates Degree in Mortuary Science in March of 2009.
In August of 2011 after much prayer again, Joshua and his wife began working for National Cremation & Burial Society. Joshua loves working with each family he serves. He compassionately listens and cares. In December of 2011, Joshua, seen a need for a Christmas Memorial "Remembrance" Service. Since it was implemented Joshua has seen what an impact it has made in the families and community National Cremation& Burial Society serves.
Outside of work, Joshua loves spending time with his wife Lacey and their 3 shih-tzu dogs Kenzie, Khiah, and Moses (Khiah and Moses were rescued form a shelter ). Being a minster, Ministry is a big part of Joshua's life. He is very active in outreach – helping all those in need in the community. Joshua is also a huge hockey fan.
---
---
Teresa "Terri" Garrett
---
---
Lacey Shook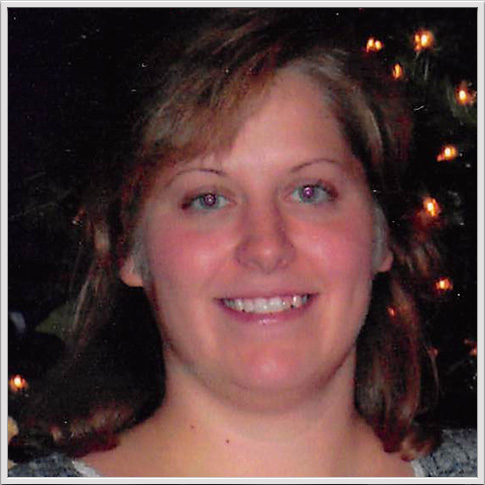 Office Coordinator
Lacey Shook, an Indiana transplant, has over 15 years of experience in administration and customer service – 7 of which are within the funeral industry. She loves to help with foreign missions as well as local community outreach projects, and has traveled as far Russia for missionary work. At NCBS North Fort Myers, Lacey assists customers with processing prearrangement contracts and is responsible for updating and answering customers' questions on prearrangements.
On the weekends Lacey enjoys spending time with her family, wonderful husband of over a decade, Joshua, and their three dogs.
---
---
Julie Reichenbach
---
---
Cynthia Branning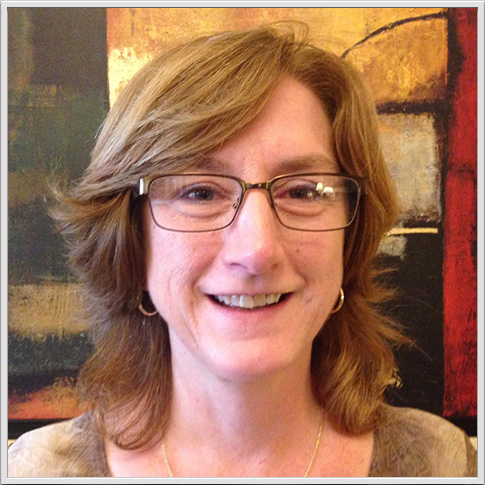 Office Coordinator
Cynthia Branning joined the National Cremation and Burial Society in November 2016 as our Support Specialist. She has a background in Customer Service and Administration and recently completed a Bachelor's degree through online courses.
She is originally from the Endless Mountains region of Northeastern Pennsylvania. She relaxes by reading a good novel and solving puzzles. She and her husband are enjoying the year round warmth of Florida.
---
---
Lynn Algier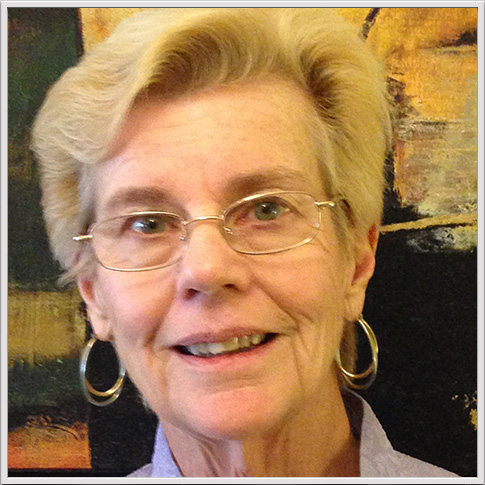 Receptionist
Lynn came to National Cremation in August, 2013 with 35 years of experience as a dedicated customer service representative. Lynn truly cares about the client and is motivated to help make their stressful experience a little easier and to contribute to the company success.
Her after hour activities include boating, fishing gardening and just spending quality time with dear friends and family.
---
---
To contact one of our team members please call the North Fort Myers office at (239) 995-1113 or fill out the contact form on this page. To reach another local National Cremation office, call (855) 469-9474..
Cremation arrangements available at time of loss (no membership required)
Our cremation services include:
Basic services of the funeral director and staff
Transfer of the body from place of death to our licensed climate controlled care center
Use of positive identification system (a step by step procedure is followed when the body is transferred and the cremation is completed)
Transfer to the crematory facility
The actual process of cremation
Alternative cremation container
Delivering or mailing of cremated remains
Filing of all necessary paperwork: Cremation Permit, Certified Death Certificates, Social Security, Veterans Burial Benefits (if applicable) and help in creating and submitting an obituary (if applicable)
Unique Urns for all types of memorialization
In Ground Burial
Columbarium Niche Inurnment
Scattering Ceremonies
Cherished Home display
Keepsake Urns and Jewelry
Products designed to create a symbolic remembrance of your loved one. These items can hold a small portion of cremated remains, or just be a cherished keepsake. Personalized engraving options available.
Advance planning
Plan now to protect your loved ones later. Grant your family and dearest friends the time to grieve your loss and celebrate your life…instead of dealing with confusing choices during a painful time.
Save your family hidden charges. Your services are all arranged and paid for upfront and the cost is guaranteed. Why pay much more later when you can lock in today's price?
Your pre-paid plan is protected. Your monies are placed into a state-required trust fund, held and invested for future need, in accordance with the state law. The National Cremation Society files trust fund reports with each state in which we do business.
For more information about our services, please contact the North Fort Myers office at (239) 995-1113 or fill out the contact form on this page. To reach another local National Cremation office, call (855) 469-9474..
Assistance in Veterans Benefits and National Cemeteries
Veteran services include
Applying for the United States Flag
Applying for the Presidential Memorial Certificate
Applying for burial benefits
Scheduling burial at a National Cemetery (For Veteran or Spouse)
Scheduling military honors at a National Cemetery or a private cemetery
Sarasota National Cemetery
9810 State Road 72
Sarasota, FL 34241
(941) 922-7200
For more information on planning a veteran cremation, please call the North Fort Myers office at (239) 995-1113 or fill out the contact form on this page. To reach another local National Cremation office, call (855) 469-9474..
What do I do when a death occurs?
A call to National Cremation and Burial Society (239) 995-1113 is all that is needed to start the complete process, from anywhere in the world.
We dispatch our professionally trained and compassionate personnel to transport the deceased from place of death to our licensed climate controlled care center.
Families are contacted as quickly as possible after a death and information is gathered to initiate and coordinate the cremation.
Cremation permit, disposition permit and family cremation authorizations must be completed according to Florida State Law before cremation can take place. These documents are usually completed in 2-3 business days.
Once our staff has received the necessary authorizations and documents have been properly signed, the cremation will take place
The cremated remains will be delivered to our office and transferred into the urn or keepsakes selected by the family. The funeral director will discuss with the family a time to release the urn. If shipping or delivery is requested, allow 1- 2 additional days.
If preferred we can complete all necessary paperwork via phone or email. In certain circumstanced it may be necessary to meet with the funeral director at the office or at your home, to accommodate specific wishes.
Helpful Documents and Forms
Veterans
Grief Support
Donate Life
Please remember that if you haven't found what you're looking for in our resources section, National Cremation Society is just a phone call away 24/7. Contact the North Fort Myers office at (239) 995-1113 or fill out the contact form on this page. To reach another local National Cremation office, call (855) 469-9474..
In The Community
We enjoy participating in community and volunteer events, and getting to know you! Check out what we've been up to by following our Facebook posts. You can like us by clicking the Facebook "Like Page" button below. Follow us on Instagram and Twitter too.