Online Direct Cremation Services
Our affordable plans have helped 100,000's of Americans during one of life's most challenging moments. We are proud to serve in Florida and to offer our families options to pre arrange with us. Florida residents can now make arrangements from the privacy of their home. Our simple 4 step process makes it easy to plan ahead. If at any point you have questions or would like to speak with one of our licensed funeral directors, just call our local office. We are here to help.
Make arrangements on your schedule, at your convenience
Affordable all-inclusive packages, no hidden fees
30 day money back guarantee
We have served families for over 40 years, we are here to serve future generations.
Take a Virtual Tour of Our Office
Use your mouse to click the arrows in the photo below to move around our office.
About National Cremation Society North Palm Beach, FL
National Cremation Society North Palm Beach, FL
814 Northlake Boulevard
North Palm Beach, FL 33408
(561) 848-5170
Fax: (561) 848-5077

National Cremation is one of the oldest and largest providers of affordable cremation services in the nation. Our mission is to create new and innovative ways for families and individuals to tell their stories, honor people and preserve memories. We appreciate the opportunity to guide and assist families during a difficult time. Because we understand the challenges associated with the death of a loved one, we have simplified our process to allow you to make cremation arrangements that fit your needs. Choose National Cremation, and hand the responsibility for final arrangements over to us. We handle the cremation, associated paperwork, and transportation, with the utmost respect and care. Let us take care of these arrangements so you can take care of your family.
Arrangements available at time of loss
No membership required
Advanced planning
Veterans assistance
Cost effective
Professional, compassionate and knowledgeable staff
National Cremation is your choice for a simple, affordable cremation by a trusted and experienced cremation provider. Whether you have an immediate need at the time of death or are preplanning cremation for a future need, our caring team is available right now to answer your questions.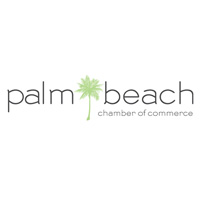 National Cremation North Palm Beach is a member of the Palm Beach County Chamber of Commerce.
Driving Directions:
From North or South 95, take the Northlake Boulevard Exit number 77.
Head East on Northlake Boulevard until you see our office on the right side of the road.
The closest cross street to our office is Prosperity Farms Road.
Contact the North Palm Beach office at (561) 848-5170 or fill out the contact form on this page. To reach another local National Cremation office, call (855) 469-9474.
Karen M. Forrest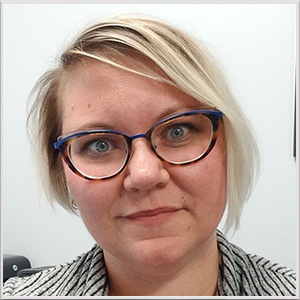 Service Manager
Karen has been a resident of South Florida since 1982, relocating from Washington, D.C with her family. She was raised in Boca Raton where she attended Lynn and Florida Atlantic Universities. Karen began her career in funeral service working as a director's assistant for a local funeral home prior to graduating mortuary school. She continued on as a funeral director with that firm for 10 years and later transitioned to the National Cremation Society family. Karen has a unique way of connecting with families and prides herself on creating meaningful tributes and beautiful memorials.
Karen resides in Coral Springs where she is active in her children's schools and participates in local events. She enjoys arts and crafts, reading, and crocheting one-of-a-kind gifts.
---
---
Simone Agee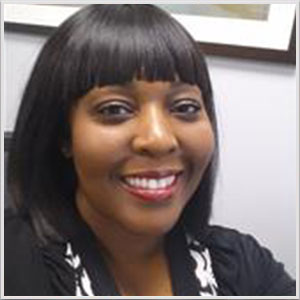 Funeral Director
Simone is a Florida licensed funeral director and embalmer who received her Associate Degree in Funeral Service from Miami Dade College in 2012. She went from completing her internship straight to management of a traditional family funeral home. She brings that experience and professionalism to our team along with her background of being an advanced massage therapist for 18 years. To her core, Simone is an artist. She loves playing the violin, painting in oil and acrylic, sculpting, fashion, baking from scratch and a good mystery book.
---
---
Maria Barreto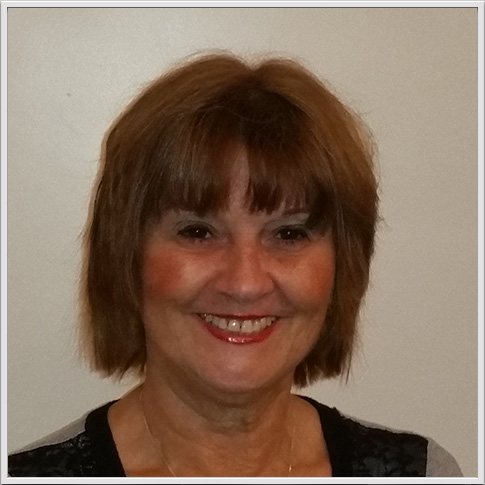 Maria Barreto is the office manager for National Cremation Society North Palm Beach. Maria has been a dedicated member of this team for the past 10+ years and has funeral industry experience for the past 30+ years. Maria's compassion is to serve our families in their time of need. Outside work, she enjoys spending time with her family, traveling, and relaxing by the pool in sunny Florida.
---
---
To contact one of our team members please call the North Palm Beach office at (561) 848-5170 or fill out the contact form on this page. To reach another local National Cremation office, call (855) 469-9474..
Cremation Service Offerings
Cremation Package
This package includes the basic services of the funeral director and staff, transfer of the body from the place of death within our local service area (35-mile radius from the National Cremation Society office), embalming, a cremation casket made of combustible material and suitable for cremation, same day viewing as service, funeral service in our chapel, filing of death certificate, the process of cremation, a memorial package (includes register book, thank you cards and prayer cards or folders), use of the compassion helpline for 12 months, and one basic jewelry selection.
For more information about our services, please contact the North Palm Beach office at (561) 848-5170 or fill out the contact form on this page. To reach another local National Cremation office, call (855) 469-9474..
Assistance in Veterans Benefits and National Cemeteries
Veteran services include
Applying for the United States Flag
Applying for the Presidential Memorial Certificate
Applying for burial benefits
Scheduling burial at South Florida National Cemetery (For Veteran or Spouse)
Scheduling military honors at South Florida National Cemetery or a private cemetery
South Florida National Cemetery
6501 S. State Road 7
Lake Worth, FL 33449
(561) 649-6489
For more information on planning a veteran cremation, please call the North Palm Beach office at (561) 848-5170 or fill out the contact form on this page. To reach another local National Cremation office, call (855) 469-9474..
What do I do when a death occurs?
A call to National Cremation Society (561) 848-5170 is all that is needed to start the complete process, from anywhere in the world.
We dispatch our professionally trained and compassionate personnel to transport the deceased from place of death to our licensed climate controlled care center.
Families are contacted as quickly as possible after a death and information is gathered to initiate and coordinate the cremation.
Cremation permit, disposition permit and family cremation authorizations must be completed according to Florida State Law before cremation can take place. These documents are usually completed in 2-3 business days.
Once our staff has received the necessary authorizations and documents have been properly signed, the cremation will take place
The cremated remains will be delivered to our office and transferred into the urn or keepsakes selected by the family. The funeral director will discuss with the family a time to release the urn. If shipping or delivery is requested, allow 1- 2 additional days.
If preferred we can complete all necessary paperwork via phone or email. In certain circumstances it may be necessary to meet with the funeral director at the office or at your home, to accommodate specific wishes.
Helpful Documents and Forms
Veterans
Grief Support
Donate Life
Please remember that if you haven't found what you're looking for in our resources section, National Cremation Society is just a phone call away 24/7. Contact the North Palm Beach office at (561) 848-5170 or fill out the contact form on this page. To reach another local National Cremation office, call (855) 469-9474..
In The Community
We enjoy participating in community and volunteer events, and getting to know you! Check out what we've been up to by following our Facebook posts. You can like us by clicking the Facebook "Like Page" button below. Follow us on Instagram and Twitter too.